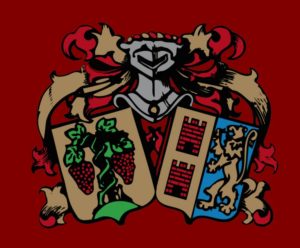 Originally from Burgundy, the Munier family is first recorded as living in Tartegnin in 1932.
In 1990 Laurent, succeeded his father as owner of La Montardière. Since taking charge, he and his wife Floriane have increased the size of the domain and modernized the installations as well as producing seven children.
Today, we cultivate almost 40 acres variously situated in the communes of Gilly, Tartegnin, Mont s/Rolle and Perroy. The entire harvest is vinified and stored at La Montardière.
All our grapes are harvested mechanically and the vinified in stainless stell or enamel vats, or matured in oak barrels.
White, red and rosé wines are produced from a wide variety of grapes : Chasselas is the more important but we also have Pinot Blanc, Pinot Gris, Gewürztraminer, Muscat, Gamay, Pinot Noir, Merlot, Garanoir, Gamaret, Galotta, Syrah et Cabernet Franc. In addition, we have planted Divona, a cross between Rechensteiner and Bronner grapes. It is a new grape developed by Agroscope which is particularly resistant to disease and since being planted is has never been treated.
In 2019 we are starting a program to change to biological methods of culture throughout our domains. We feel that we are responsible for the wellbeing of this earth which has been entrusted to us and that is our responsibility to respect nature and to live healthily.
You are welcome to visit our cellars at any time after 5pm on Monday and Friday evenings and from 10am to 1pm on Saturday mornings.
Should you wish to visit us out of these hours please contact us to make an appointment.